Specialist software for specialist practitioners
MedicalDirector Bluechip is a specialist practice management software tailored to fit the needs of today's specialists.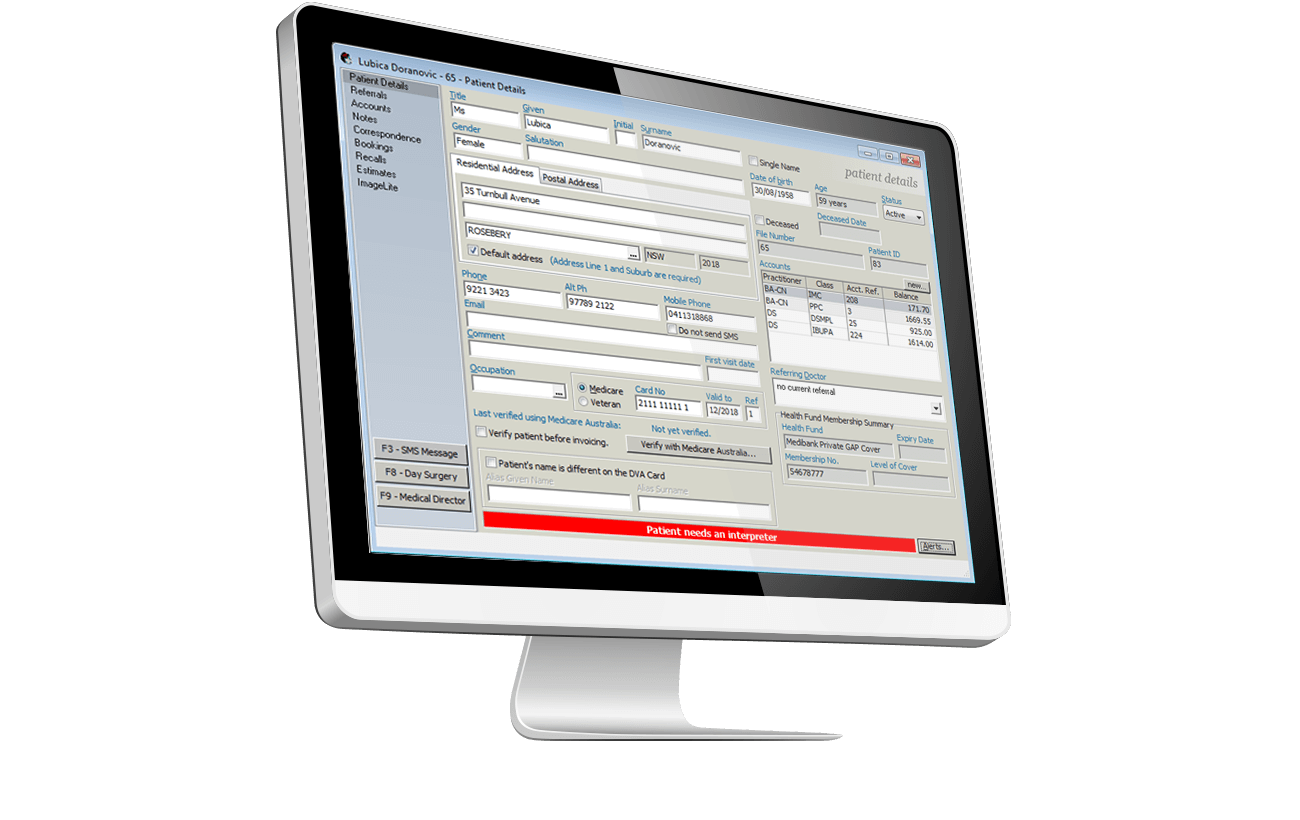 Everything from complex invoicing to secure patient data.
MedicalDirector Bluechip is designed specifically for specialist practices, larger general practices and private day surgery hospitals.
Seamless bookings, referrals and reporting.
Reduce no-shows with automated SMS reminders and alerts, choose from multiple appointment book templates to boost bookings, and automatically generate custom reports.
Manage your busy day surgery schedule simply.
Bluechip Day Surgery gives you one click transfers, drag-and-drop colour-coded appointments, complex invoicing, and securely submit Medicare.
Make complex invoicing a breeze.
Simplify complicated invoicing arrangements with easy-to-process prepayments, discounts, multiple accounts, separate items, patient estimates, invoices and final settlements.
More features for specialists.
Automated SMS reminders and alerts

Multiple appointment book templates w/drag-and-drop functionality, colour-coded appointment types and side-by-side viewing of practitioners

Quickly view appointment days, weeks or months in advance to prevent double bookings

Manage reporting requirements with automated reporting tools
Switching is safe, simple and personal.
Moving to Bluechip is a breeze, and your data is protected with encryption throughout migration and access to our dedicated implementation team with you every step of the way.
Get Bluechip for your practice
Contact us today on 1300 300 161 or complete the form below and one of our representatives will be in contact with you shortly to discuss Bluechip.