Helix Release Notes – 27 April, 2023
27 April, 2023
Here are some of the new features and enhancements you'll find in the latest Helix product update deployed overnight. 👀 
Action to take – new Helix print agent 🖨️
As part of our next Helix release, support for Helix Print Agent versions prior to 1.2.2.0 will cease as the new print agent integrates with Auth0 for improved security.
This means customers running on print versions below 1.2.2.0 will have to uninstall the old agent and migrate to the new one before our next release in one month's time. Look for the system alert in the bottom right of Helix and follow the steps in this video to uninstall and install. It shouldn't take long.
Enhancements

🎉
Recalls dashboard – additions: 
a. URGENT Recalls contact outcome – visual differentiation
We love your feedback and in response to customer requests, the recalls dashboard for practice managers can be differentiated visually to show 'urgent' recalls at a quick glance. Successful attempts are in GREEN font and unsuccessful in RED, see below.

b. HCP Name under Next Appointments
The next appointment column in the message centre dashboard now also has the healthcare practitioner (HCP) name with whom the patient is consulting with. This way, practice managers can take next steps around the recall and possibly book/contact patients for appointments with relevant HCPs.

Secure Message Delivery (SMD) enhancement:
In response to customer requests, we've added a new filter to indicate which recipients can receive SMD files and messages. Keep an eye out for recipients highlighted in orange, as they won't be able to receive SMD files and the user will be prompted to select the other search result entry to send their SMD files to. Valid recipients will remain white (as per current state).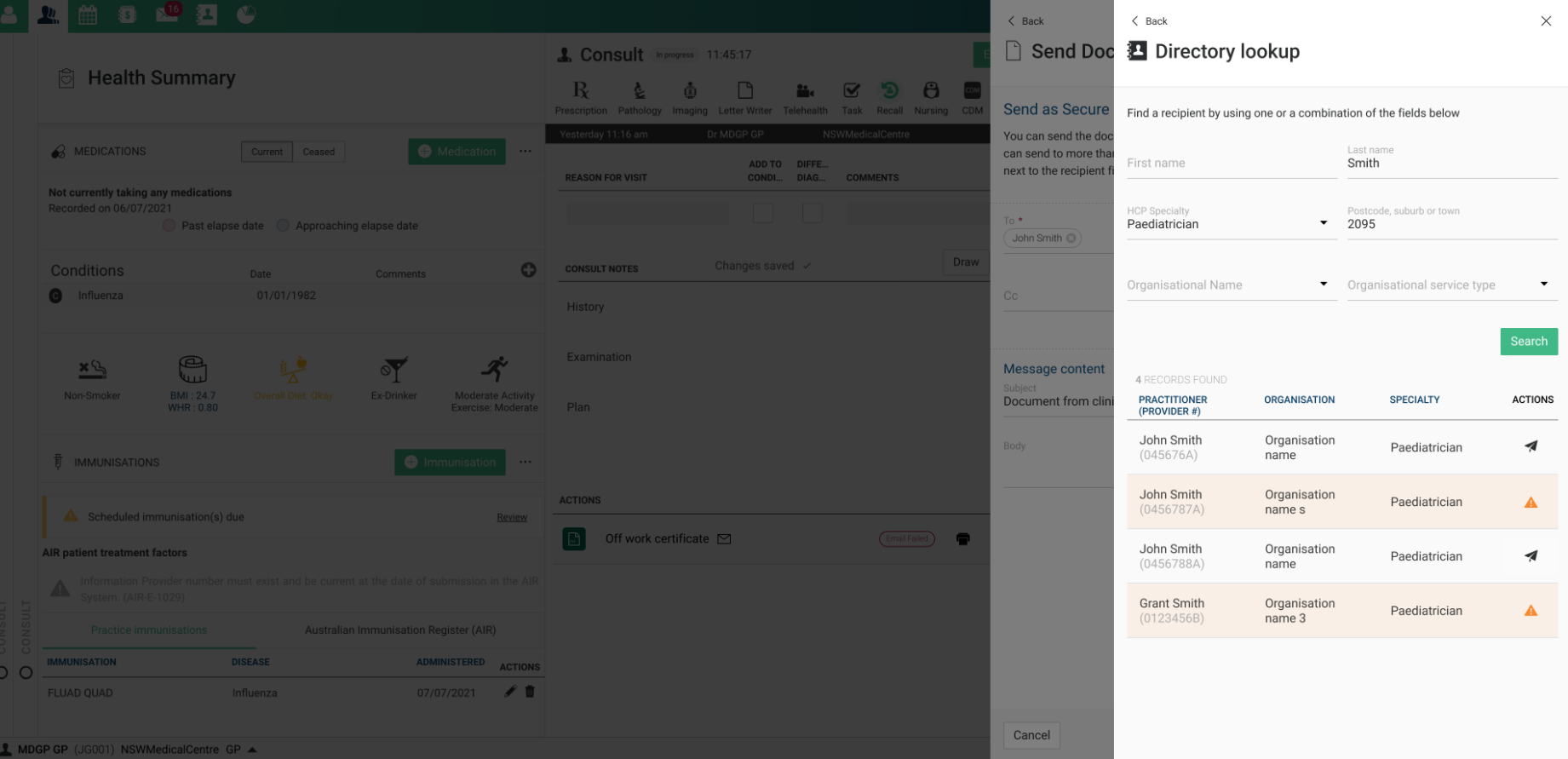 Hovering over the orange icon will provide an explanation as to why you can't send an SMD message to the recipient.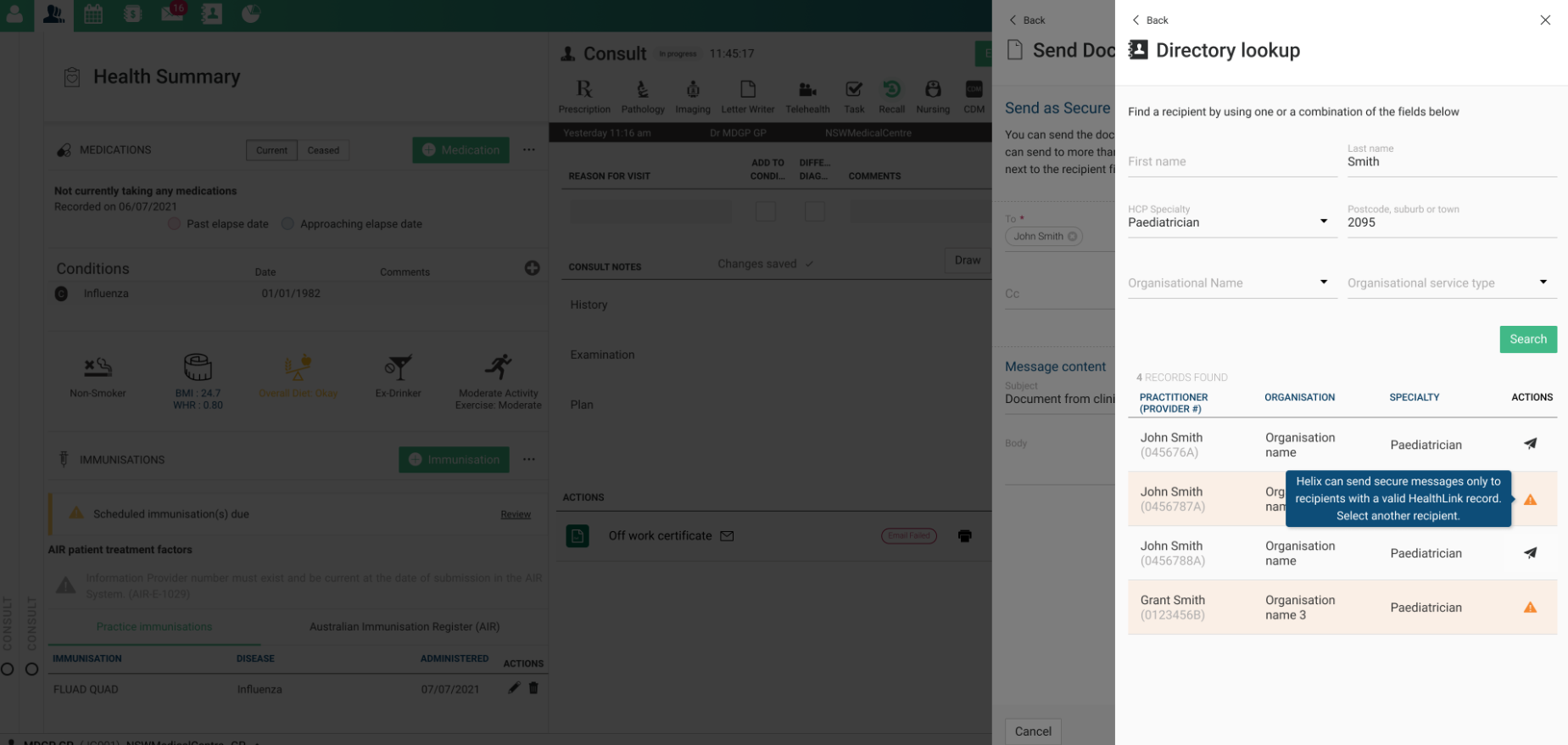 💉 Immunisation Updates – April 2023: The new 'MODERNA SPIKEVAX BIV BA.4-5′ vaccine has been added to Helix's immunisation listings. Updates have also been made to the following vaccine names to bring them in line with Services Australia:
'MODERNA SPIKEVAX'

'MODERNA SPIKEVAX BIV BA.1'